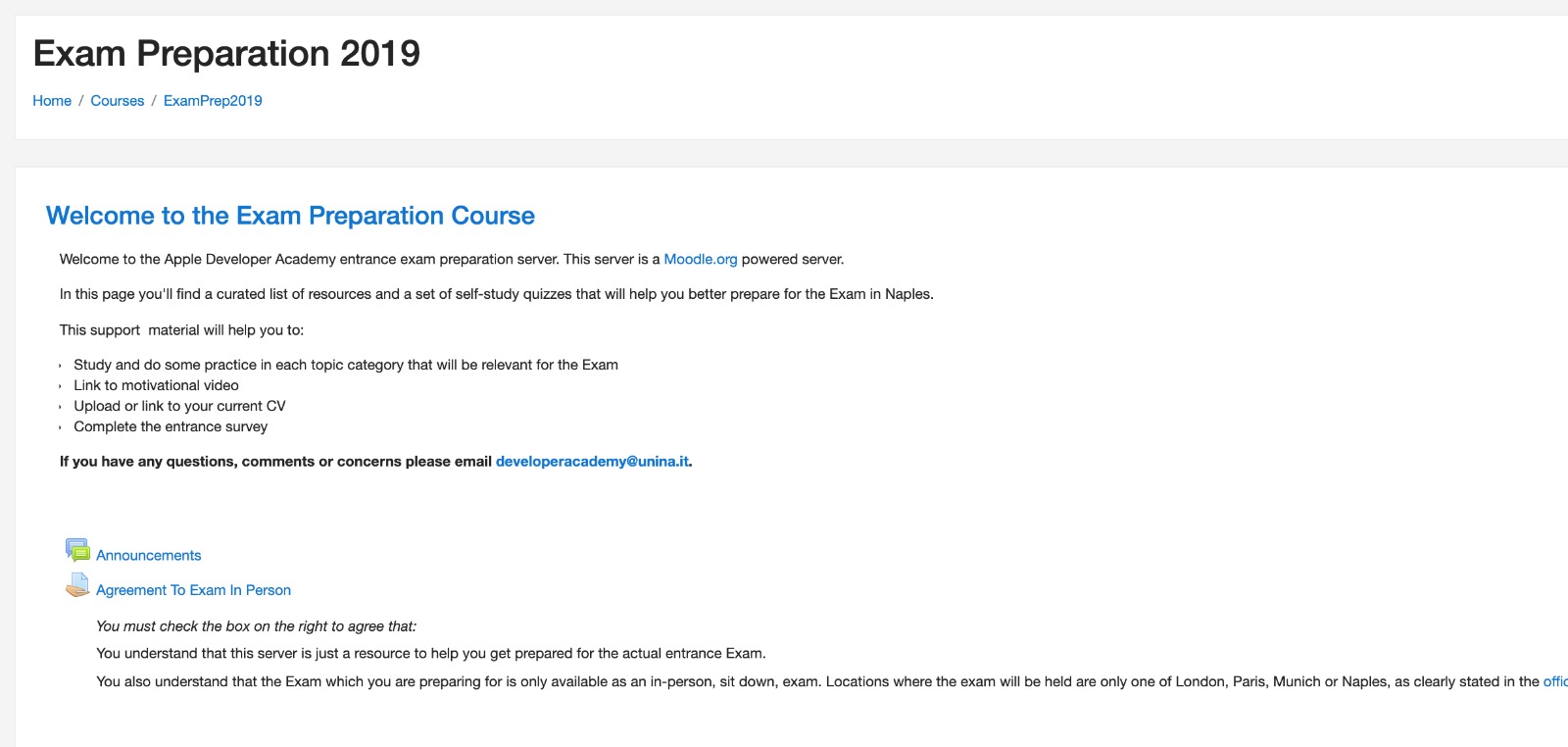 Hello potential Academy students!
We are pleased to announce that our e-learning platform is now ready. This portal contains useful materials which will help you get ready for the entry test.
You can leverage the portal in order to get a flavor of what the main topics of the Apple Developer Academy are, and undertake some useful self-assessment tests at your own pace.
You can get started by following these easy steps:
Click on Exam Preparation
Click on Create new account
Fill the form with all the required info
You will receive an email with an activation link: click on it
Once you're logged in, click on the "courses" link in the left column
Click on Exam Preparation
Click on Enroll Me button
Enjoy the course!
Don't miss this opportunity!